Awards
In a short span, Radika Exim has touched the milestone. With an ethos of being self-reliant on its own innovations, integrating those innovations and further promoting and developing innovation.. Aiming at sound, stable, balanced and sustainable development, and adhering to the strategy of 'going global', Radika Exim's products have been sold to more than 13 countries and regions in five continents, covering the fields of food products, gaining widespread recognition and occupying an important position in the global market.
CHEMEXCIL Award
Radik Exim has carved a niche in a very short span of time. Radika Exim has achieved CHEMEXCIL AWARD in a grand ceremony from Government of India.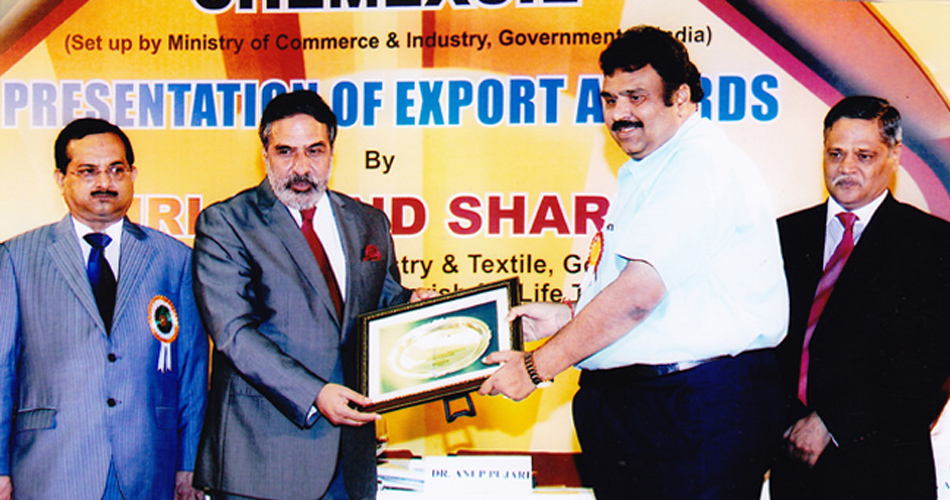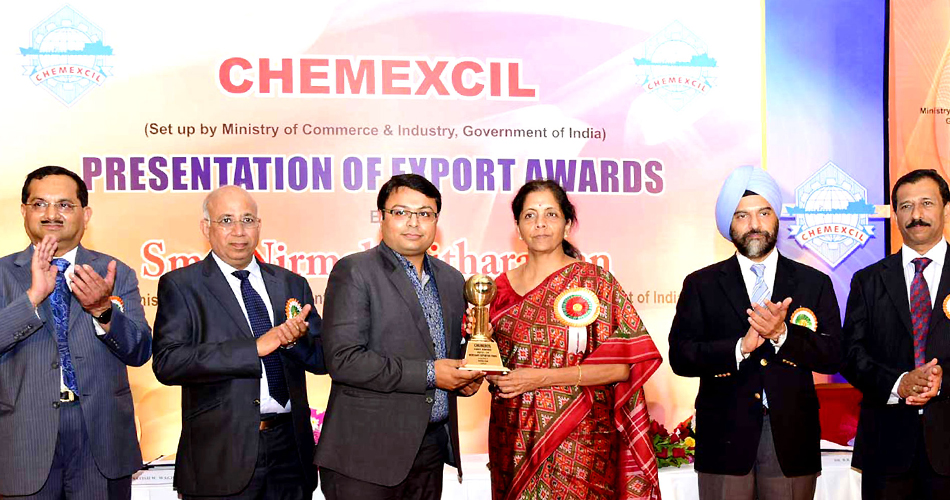 Top Exporter Award from Rajasthan
Mr Raghav Maheshwari, (CEO) Radika Exim has recieved Best Exporter Award in a grand ceremony from Government of India.