From The Desk of COO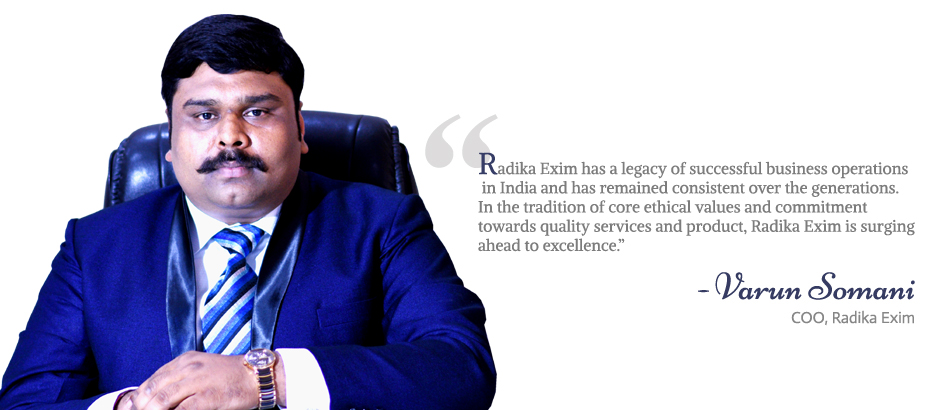 Radika Exim has a legacy of successful business operations in India and has remained consistent over the generations. In the tradition of core ethical values and commitment towards quality services and product, Radika Exim is surging ahead to excellence. Radika Exim fulfills the goals to supply quality products year-round, provide unequaled customer service, and strengthen the agricultural communities.

To achieve these goals, we have focused on ethical values and we believe in creating good relationships with our employees, customers and investors. We work closely with our hardworking and knowledgeable team to produce top quality product.

We provide a business atmosphere where at the end of the day each employee knows their efforts contributed to the company's goals and success. And we never underestimate the importance of nurturing our customer relationships.

As our organization grows, we will keep these goals and values in focus, while continuing to develop our technical and operational expertise. We look forward to expanding our knowledge and our capacity to meet domestic and international demands for top-quality products.

We invite you all to become the partner of our campaign.